"Rugby Australia will use this experience as an opportunity to remind all employees of their obligation to use social media in a respectful way."
Last week, Qantas expressed its disappointment at Folau's comment on Instagram that god's plan for gay people was "HELL".
There had been speculation Qantas would revoke its sponsorship of the Wallabies, however, Fairfax Media has been told the airline company will stick with Rugby Australia until its current deal ends in 2020.
It is unclear whether other sponsors affiliated with Rugby Australia will jump ship but there is every likelihood this latest decision by the game's governing body will be the end of issue, perhaps until Folau says something of a similar nature.
A spokesperson for ASICS, another major partner of RA, said the company did not want to comment.
It is believed RA told major sponsors last week it was planning on disciplining Folau given it has come under major pressure from fans and media.
On Tuesday morning, some sponsors told Fairfax Media they believed Folau was about to receive a breach notice at any moment. Instead, the opposite happened. It is a confusing backflip from Castle, who was also targeted by Folau in his column, accusing her of misrepresenting his view.
"I felt Raelene misrepresented my position and my comments," Folau wrote. "And did so to appease other people, which is an issue I need to discuss with her and others at Rugby Australia. When I spoke to Raelene about walking away, it was to help the game, not harm it, in the event we couldn't come to an understanding. I used to believe I was defined by my actions on the footy field, but I see now that's not true.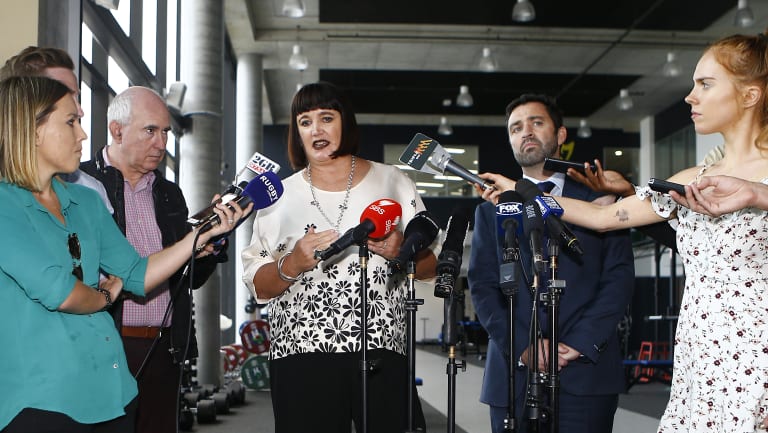 "During the meeting I told them it was never my intention to hurt anyone with the Instagram comment, but that I could never shy away from who I am, or what I believe. They explained their position and talked about external pressure from the media, sponsors and different parts of the community, which I understand.
"After we'd all talked, I told Raelene if she felt the situation had become untenable – that I was hurting Rugby Australia, its sponsors and the Australian rugby community to such a degree that things couldn't be worked through – I would walk away from my contract, immediately," Folau wrote. "At no stage over the past two weeks have I wanted that to happen."