A woman is lucky to have avoided serious injury after crashing her car through a shopping centre car park barrier on Wednesday.
It's believed the woman, 56, was attempting to make her way down a ramp in the Westfield Miranda carpark around 11:15am, when her car lost control.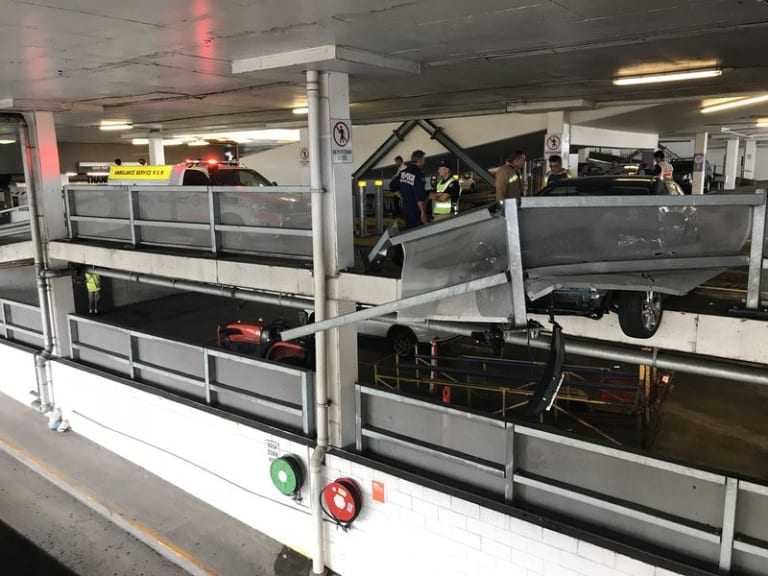 It went through two steel barriers and ended up with two front wheels dangling over the edge – three floors up.
NSW Ambulance Inspector Giles Buchanan told Fairfax Media the woman was very lucky to escape with minor injuries, as her car was facing a drop of 10 metres.
"Had the car crashed through the guard rail completely, we could have been looking at a far more serious outcome," he said.
The woman was assisted at the scene by a member of the public before paramedics arrived and treated her for shock and minor injuries from the airbag discharge.
An ambulance then took her to Sutherland Hospital for further observation.