Brisbane has woken up to its coldest day of the year as the mercury dropped to 6.7 degrees on Saturday, according to the Bureau of Meteorology.
Records tumbled across Queensland with several areas recording their coldest overnight minimums since 2014, while others broke cold-weather records dating back to 2011, 2012 and 2015.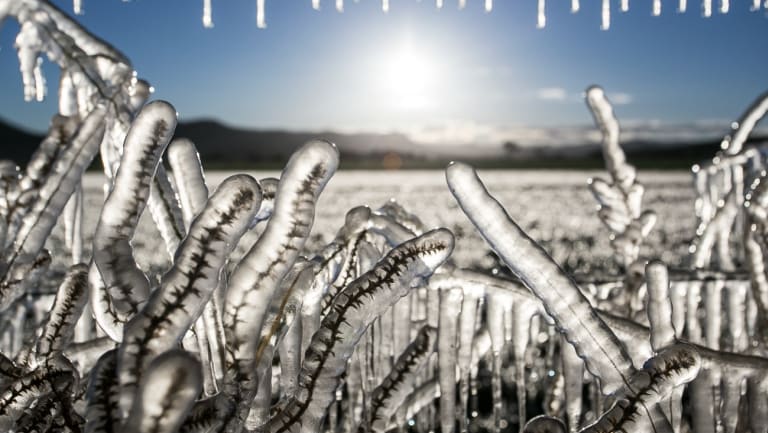 Brisbane's coldest 2018 day prior to Saturday's chilly morning temperature came on June 16, when the River City recorded an overnight low of 6.9 degrees.
BoM meteorologist Chris Joseph said Applethorpe, near the state border, recorded its coldest overnight minimum since 2014 by dropping to -5.1 degrees.
He added that the Ipswich suburb Amberley broke the same record with a low of -2.7 degrees.
Oakey, in the Toowoomba region, dipped to -6.3 degrees, its coldest overnight low since 2011.
Mr Joseph said the southern Queensland towns of Charleville and Roma also recorded their coldest mornings since 2012 and 2015, respectively, with minimums of -2.4 and -4.2 degrees, respectively.
"A high-pressure system over Victoria at the moment is directing a cold and dry air mass through much of Queensland," Mr Joseph said.
"Drier air has pushed up north into the tropics and gulf country, as far as Townsville. This has dropped overnight temperatures across most of Queensland, except in the far north.
"There was quite an extensive frost across much of the south-east and southern interior."
Mr Joseph said similar conditions were forecast in Brisbane and Queensland on Sunday before gradually warming up towards the end of next week.
"As the high-pressure system moves east into the Tasman Sea, we will still have a region of high pressure across Queensland and that will keep overnight temperatures in single digits," he said.
"But we will see temperatures slowly warming up towards the end of next week."
Brisbane was forecast to drop to 6 degrees on Sunday morning.
However, Stanthorpe was expected to shiver through overnight minimums of -5 degrees on Sunday, -4 on Monday and -3 on Tuesday.
Roma was predicted to drop to -4 and Oakey was forecast to hit a low of -3 on Sunday morning.