Australian steel companies are in line to benefit from a $5 billion contract to build the defence force's new fleet of more than 200 military tanks in Queensland.
After a three-year tender and testing process, the Turnbull government has announced that German defence giant Rheinmetall had beaten rival BAE Systems to win the hotly-contested contract to build 211 armoured vehicles for the Australian defence force.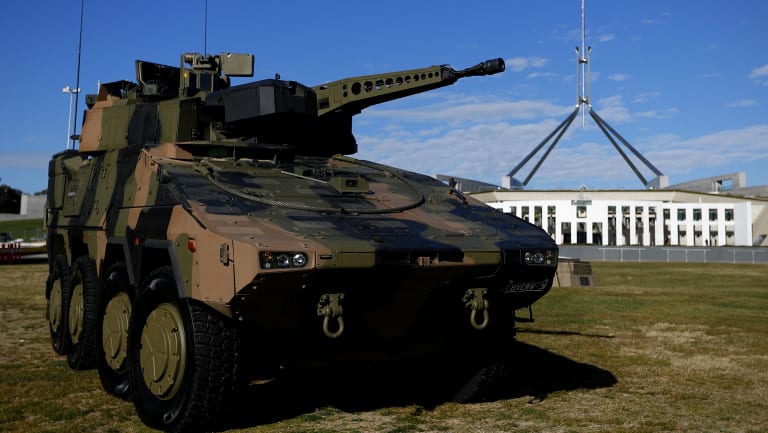 Rheinmetall has committed to base manufacturing of the Boxer combat reconnaissance vehicle (CRV) fleet in Queensland, and to use Australian steel from BlueScope's Port Kembla steelworks and Wollongong's Bisalloy Steels.
BlueScope's manager of manufacturing markets, Troy Gent, welcomed the government's decision on Wednesday, which he said would ensure the use of more than 2000 tonnes of Australian steel in the coming phase of the project.
"Manufactured at BlueScope's plate mill at its Port Kembla steelworks, the steel will then be supplied to our customer, Bisalloy Steel, who turn it into armoured steel," Mr Gent said.